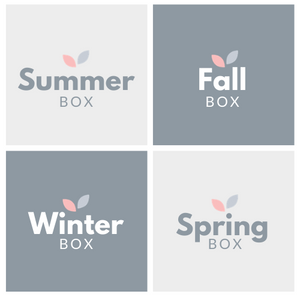 *Sizing selected will be the size of all clothing item tops (t-shirt, sweaters etc.) for future boxes.
One Year of Local Box Co!
Get yourself one year of Local Box Co seasonal boxes. It's four boxes in total (spring, summer, fall, winter) starting with our SPRING box. You'll get ALL of the quality fun products AND be supporting local businesses all year long.
This one year subscription ensures that you are on our list this year for all of our boxes with an upfront payment that saves you money on each box. You'll also get all of the VIP benefits for the year with additional discounts on our holiday and special edition boxes as well as any of the upcoming Local Box Co clothing lines.
Your subscription ends with your last seasonal box (Winter 2022) or you can auto-renew it for the same price next year. 
Buy it as a gift, or put it on your Christmas list this year! Enjoy local all year round.